Elite Race June 24 - 25 2022
Scheduled
Elite Race - Flachau E-Bike Festival
The Elite Race at the Flachau E-Bike Festival 2022 is probably one of the most spectacular races in e-bike sport and brings an international squad of top riders to Flachau. Over the course of two days, the athletes will battle their way through alpine terrain on their e-bikes in a team competition and cross a mountain pass, rock the single trails, master extreme climbs and gain experience that will push them to their physical and mental limits. Unique in Flachau: on Saturday evening the riders will get really heated up, because the Bike Night Flachau is being relaunched. Over several laps on the adapted Bike Night course, the athletes battle in the dusk for the last, but all the more important qualification points. Be there!
Apply by sending you personal information, sports records and motivations!!
Dates: June 24 -25 2022
Location: Flachau
Rides: 2 days | 170 km | Vertical drop : +8,510/-8,455
Registration fee: 450 EUR (selection on records)
Included in the registration: Accomodation, Meals, Assistance, Security
Prize money: 10'000 EUR
E-Bike World Tour 2021 | Official Teaser
E-Bike World Tour 2021 | Official Teaser
Check out the teaser of E-Bike World Tour 2021 and get inspired! In 2021 we're visiting Flachau in Austria, Tignes & Val d'Isère high up in the French Alps and returning to Verbier for the E-Tour du Mont-Blanc.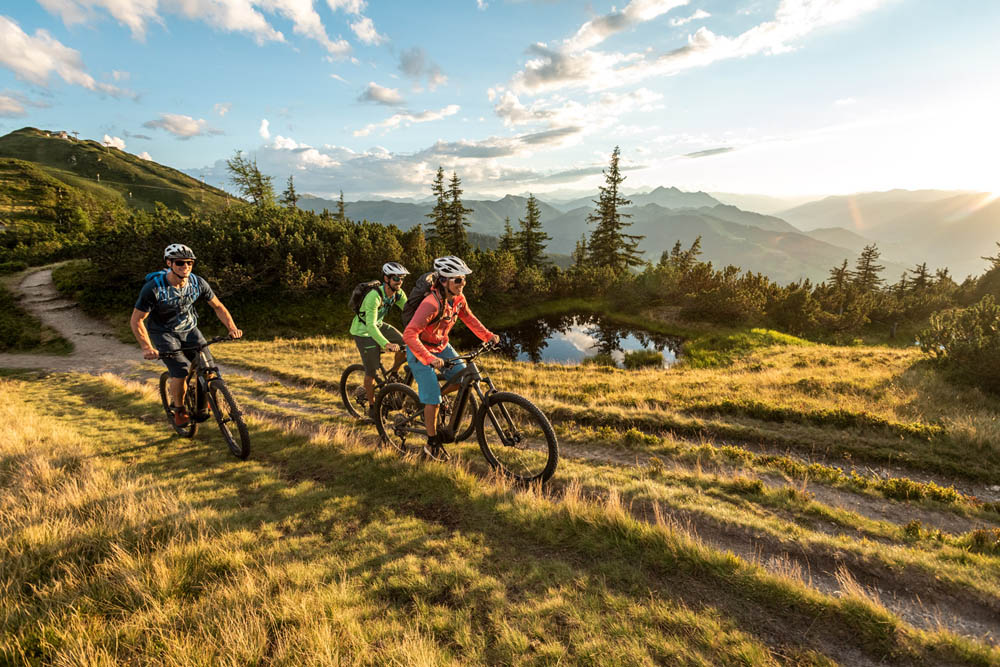 Follow Flachau E-Bike Festival
Flachau becomes the mecca of e-mountain biking there are countless ways to explore the region thanks to electronic assistance. In addition to a good portion of views and panoramas, there is a lot of alpine romance waiting for you, and last but not least, of course, fantastic trails. Click here to know more.